Greeting from the Chef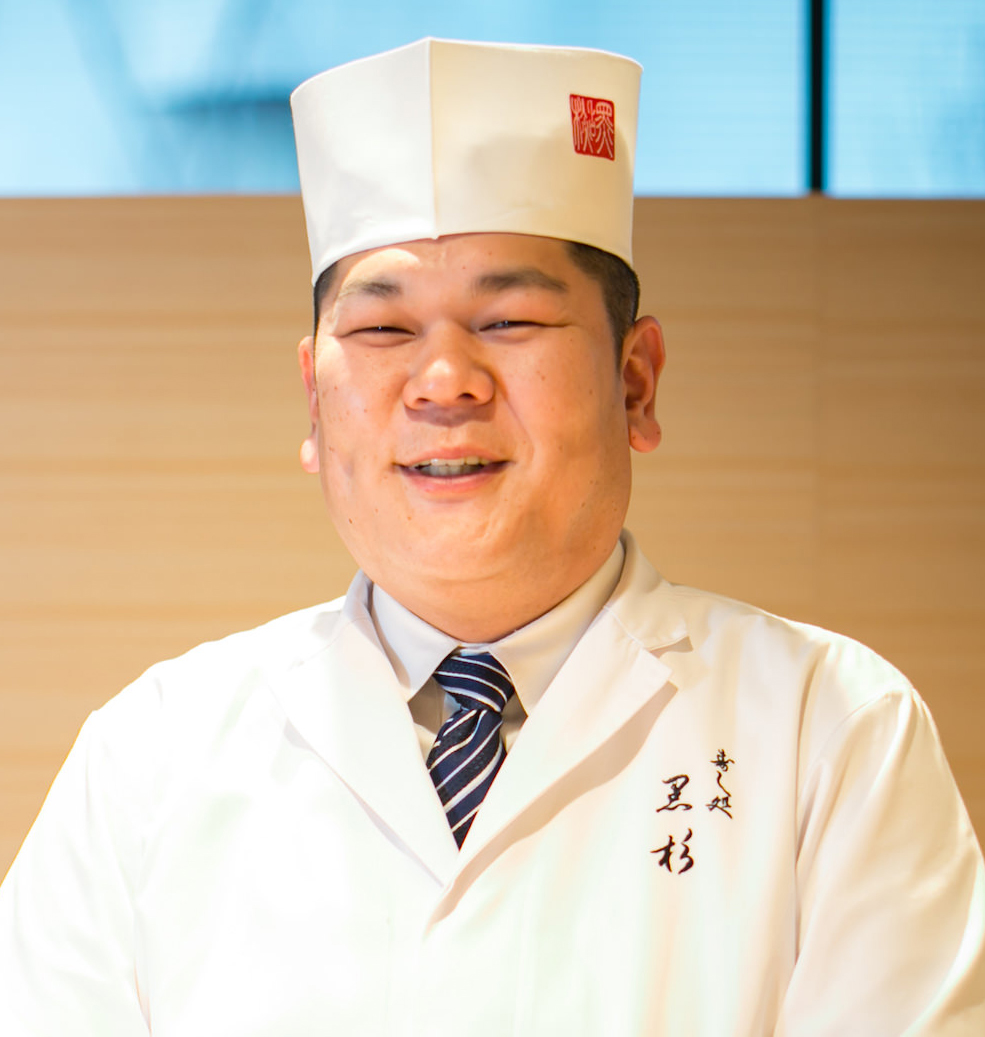 I was born in 1975 and grew up in Hiroshima Prefecture. I have always loved cooking and decided to enter the culinary path as soon as I graduated High School. Looking back to those days, I remember leaving the dormitory at 5 a.m. to go to the fish market to learn from different fish vendors. After my training at the famous "Kenzan," I decided to open my restaurant at the age of 30. For the 10th anniversary, we relocated to our current location. For the anniversary party, I was honored to have Mr. Ishikawa of the celebrated Michelin two-star sushi restaurant "Harasho." and Mr. Kitagawa of the renowned Michelin 1 star Japanese Cuisine restaurant "Oimatsu Kitagawa" stand behind the counter with me. I believe the most important thing for a sushi restaurant is that the chef simply loves making sushi. It is my wish to expand abroad and continue to have sushi restaurants that provide customers with satisfaction.

Owner Akihiro Kurosugi
The Ambiance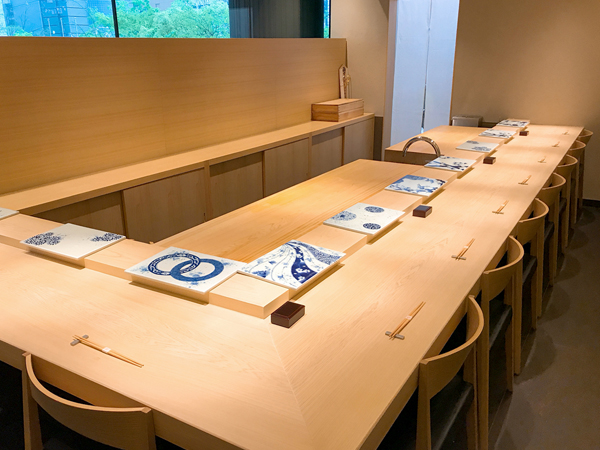 Sushi Kurosugi has a comfortable minimalist stress-free ambiance. A sophisticated modern interior with the traditional counter experience. Sushi Kurosugi has seats at a hinoki counter (10 seats) available for reservation and a private room with an L-shaped counter (6 seats) that is available for reservation for private use.
About the Menu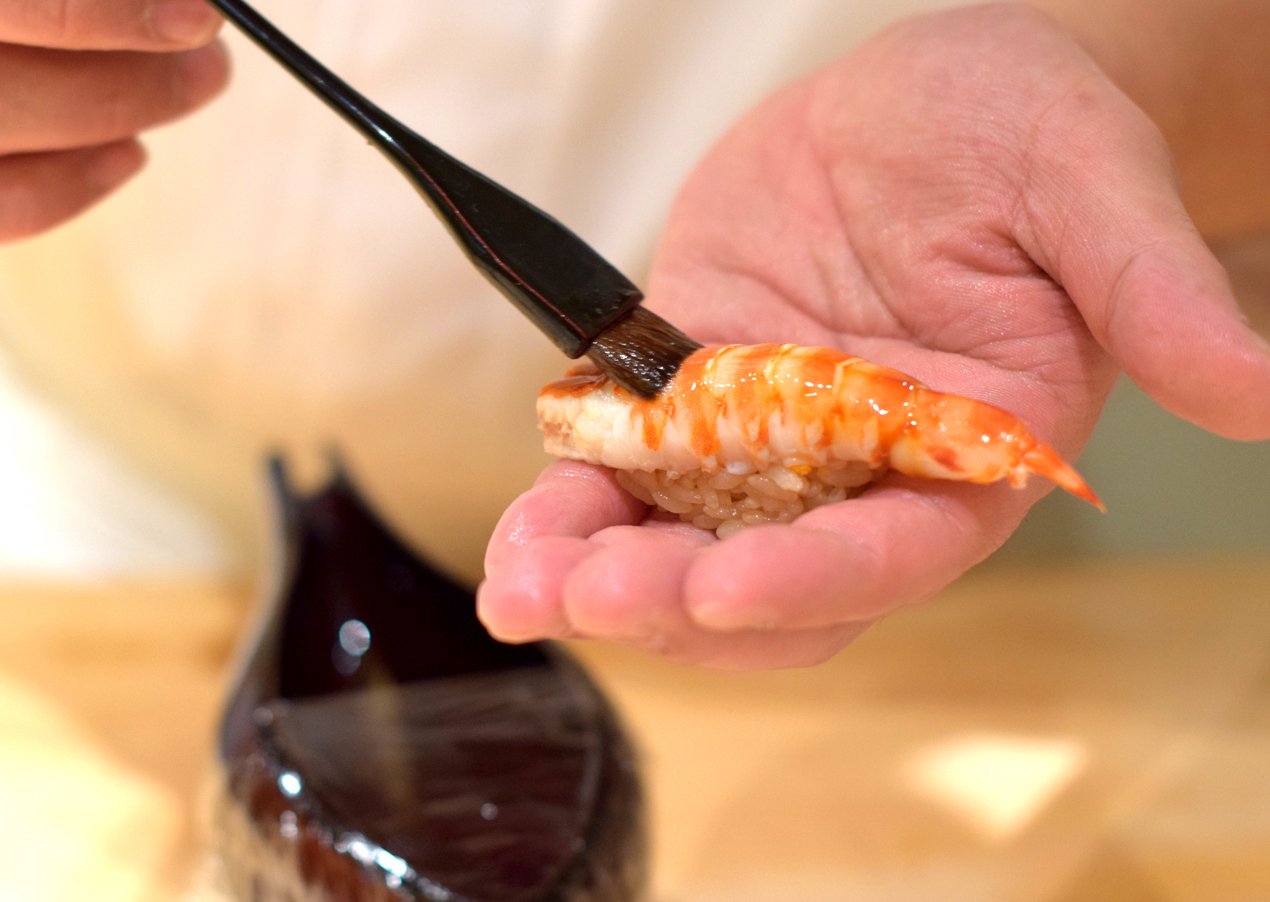 All dishes are prepared and artfully presented on beautiful hand-painted tiles. After multiple individual dishes are presented, nigiri sushi is served. All of the courses are "omakase." A variety of sushi and the number of dishes served will vary according to the price of the course. All of the ingredients are purchased in Japan and are safe, seasonal, and fresh. The fish for the sushi changes daily based on procurement, but choice Hinohikari rice is always used and purposely cooked to be on the firm side so that it releases its sweet flavor the more you chew. A wide selection of wine and Japanese sake is available, and a sommelier is available to provide suggestions for beverages that are the perfect choice to go with your dishes. As a general rule, we kindly ask that adults not bring children. However, if a parent must bring their child, the child must be 7 years or older. In addition, the child is required to order a course (there is no children's menu, and the restaurant only serves adult courses).